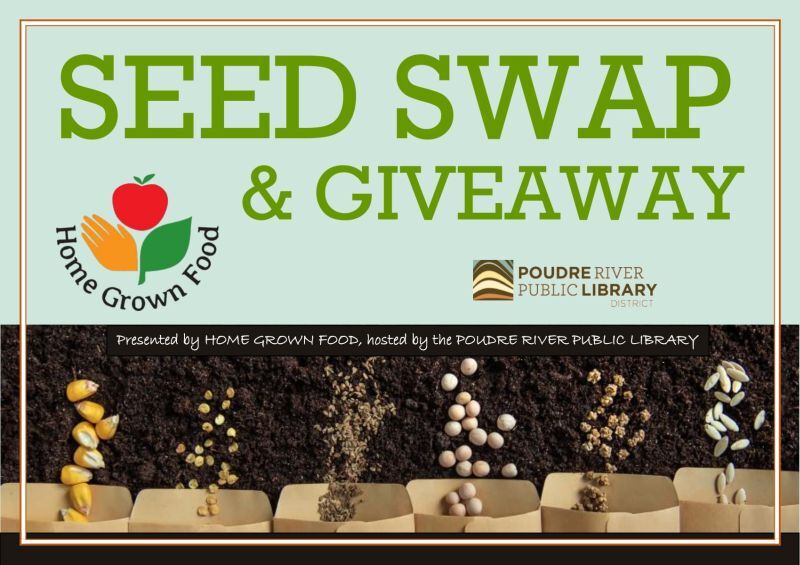 Home Grown Food and The Poudre River Public Library District are presenting the 16th annual Seed Swap & Giveaway Saturday, March 4th 2023 from 10 AM to 12 PM.
Join us at the Old Town Public Library for a free event!
Grab seeds, bring some to share or trade, and bring your dreams of spring!
Don't forget a bag for soil!
Matt Fetisoff from NoCo Permaculture Guild will be giving a talk on Creative Water Reuse, and The Compost Queen will be hosting a Compost 101.
We can't wait to see you all there!